Smart washing, clean, a new era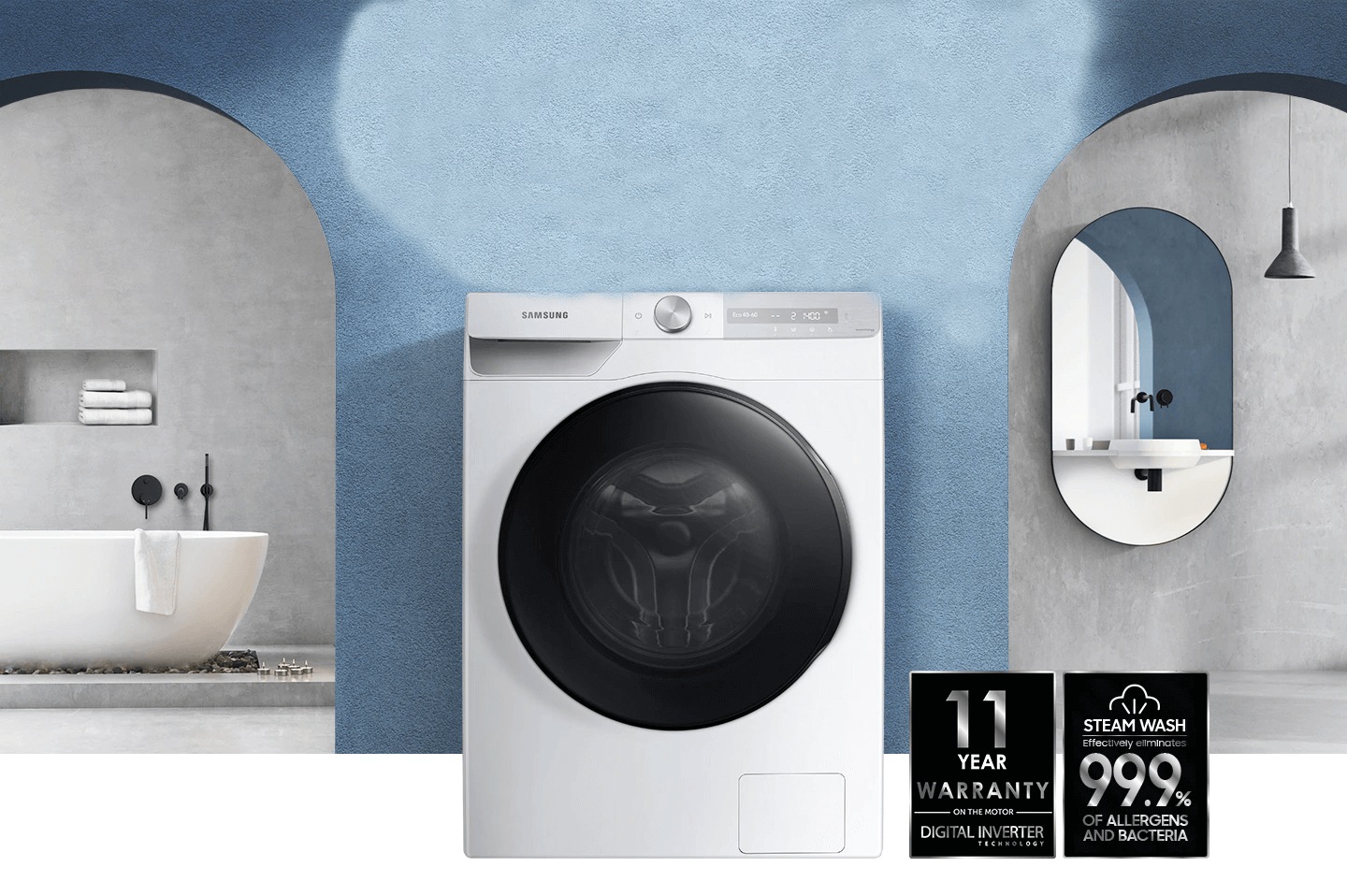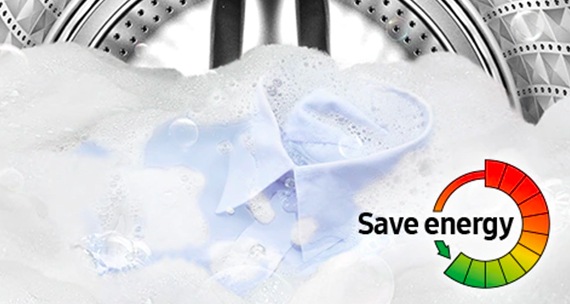 bubble power
Efficient foaming, less energy consumption.
Spend 50% less time washing
Yes, less than half the time.
bubble power
Ecobubble™
Enjoy effective cleaning even at low temperatures* thanks to Ecobubble™ technology. Laundry detergent is turned into bubbles. To penetrate the fabric quickly and remove dirt easily. while saving energy and protecting colors and fabrics**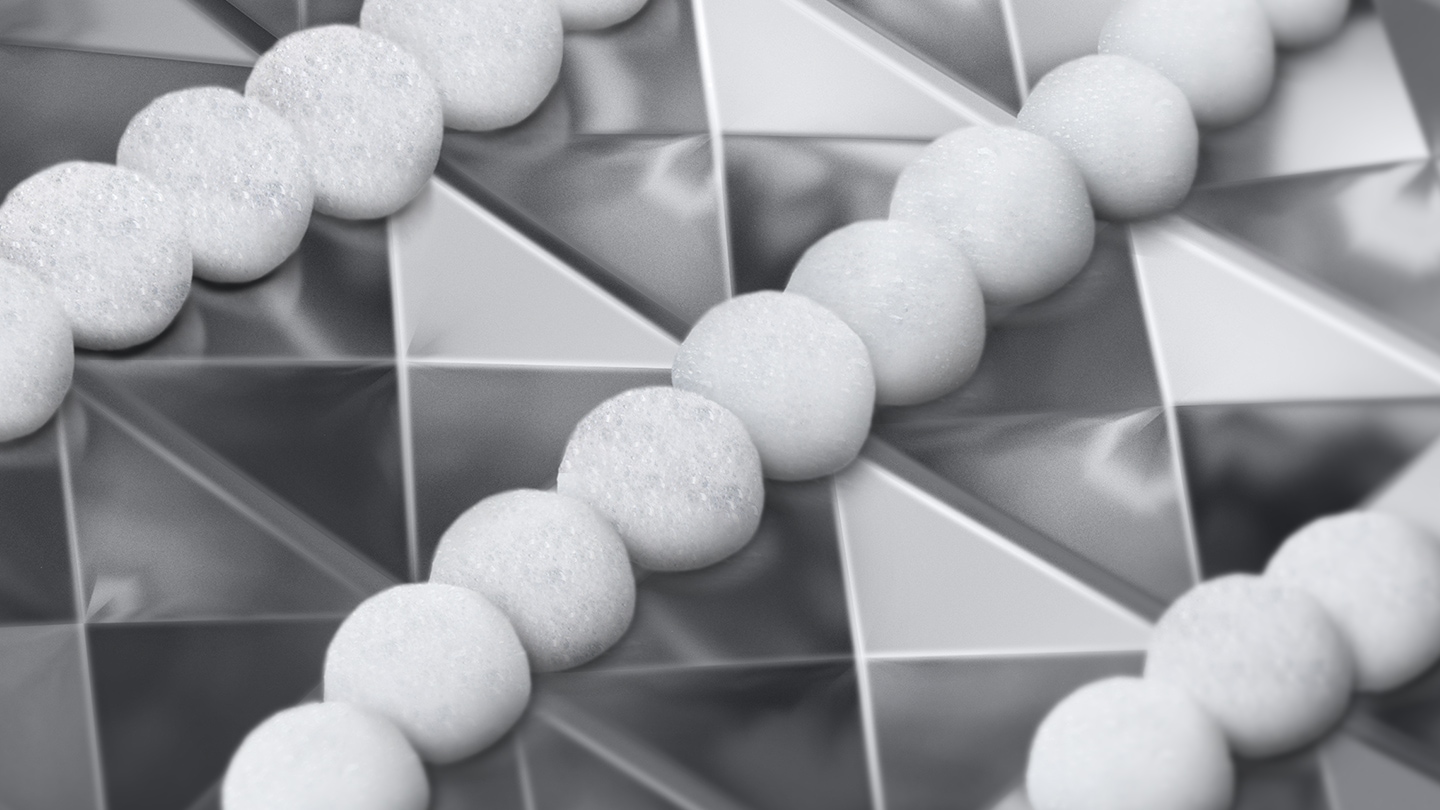 Spend 50% less time washing
QuickDrive™
Spend a lot less time washing. QuickDrive™ reduces washing time by up to 50% when turned on*. The dynamic drum rotation and additional jets of QuickDrive™ technology's 'Q-Bubble™' technology create more bubbles. higher and more powerful than before so that the detergent penetrates faster So you can wash clothes quickly and softly.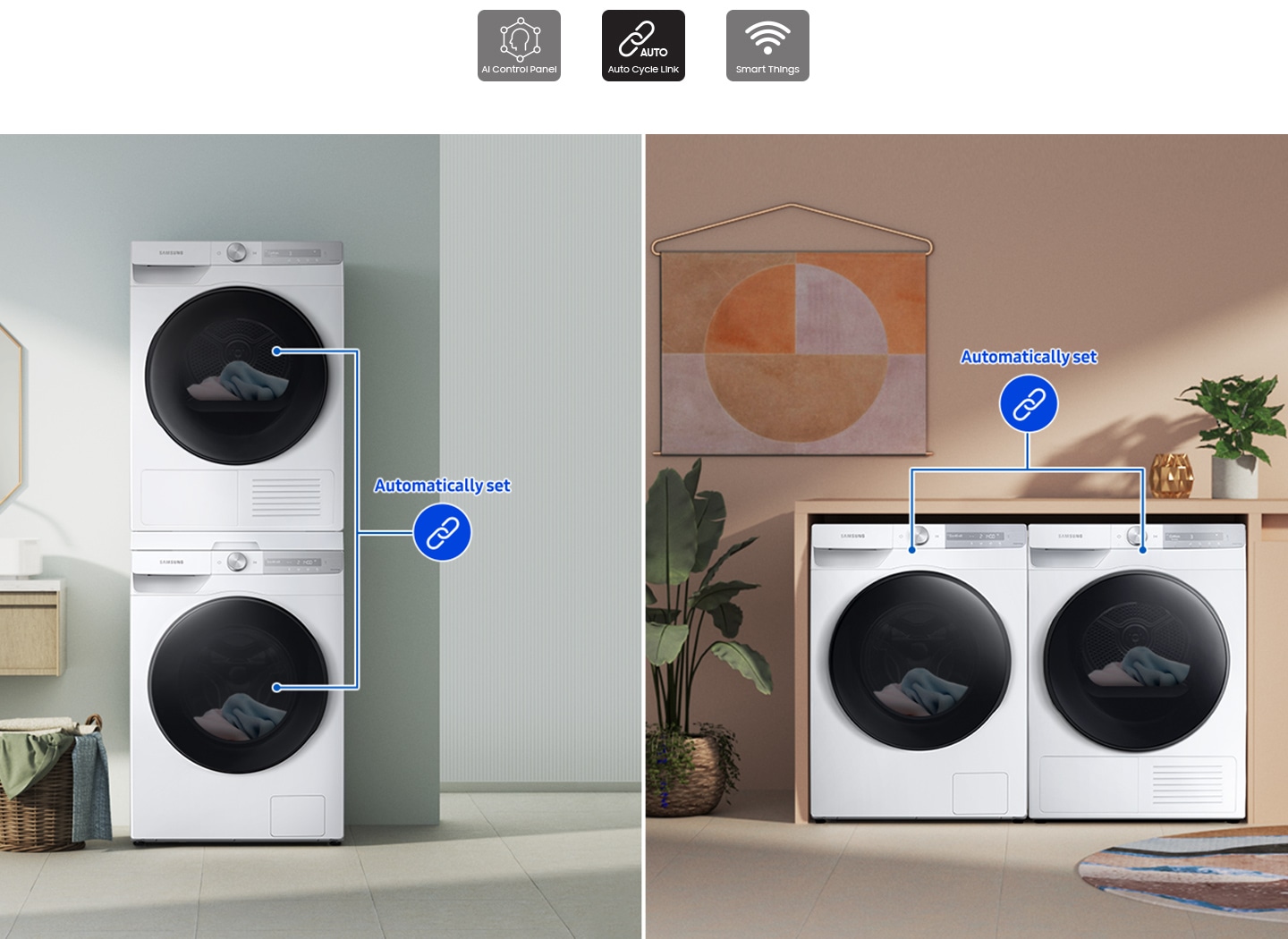 Make the most of laundry detergent
Auto Dispense
Get the best washing results* with less waste and effort. Auto Dispense automatically dispenses the right amount of detergent and softener for each wash. Moreover, It can still store enough detergent for 1 month of washing**, so you don't have to add detergent every time you wash.
Wash within 39 minutes
Super Speed ​​(39 minutes)
Save time while getting clean clothes. Super Speed ​​washes clothes in just 39 minutes*. QuickDrive™ saves time by increasing detergent action, while Ecobubble™ delivers powerful washing. Along with reducing the washing time by using Speed ​​Spray, which also accelerates the spinning speed so that the fabric dries quickly.
Hygienic cleaning
Hygiene Steam
Clean clothes thoroughly and hygienically with steam. The Hygiene Steam system improves the quality of the wash without any pre-cleaning. By releasing steam from the bottom of the drum, all clothes come in contact with the steam thoroughly. This will remove stubborn stains and 99.9%* of bacteria, including allergens**.
provide durable performance
Digital Inverter Technology
Digital Inverter technology uses high-energy magnets for quieter* operation and higher performance. but uses less energy than conventional motors The magnet no longer needs carbon brushes. Makes the washing machine incredibly durable** backed by an 11-year warranty.
Always keep the drum clean.
Drum Clean+
Keeps the lid and the inside of the drum hygienically clean. Drum Clean+ removes 99.9%* of dirt and odor-causing bacteria in the drum without using expensive cleaning agents. The powerful and fast spin also removes dirt around the lid gasket. And the system will also notify you when cleaning is needed**
Remove the residue
StayClean Drawer
No more wasted detergent and no more tedious cleaning of the detergent tray. The StayClean Drawer ensures that all detergent stains are completely removed by a specially designed rinse system, so there are no Faded detergent stains to be seen longer. while making the detergent tray cleaner and more hygienic.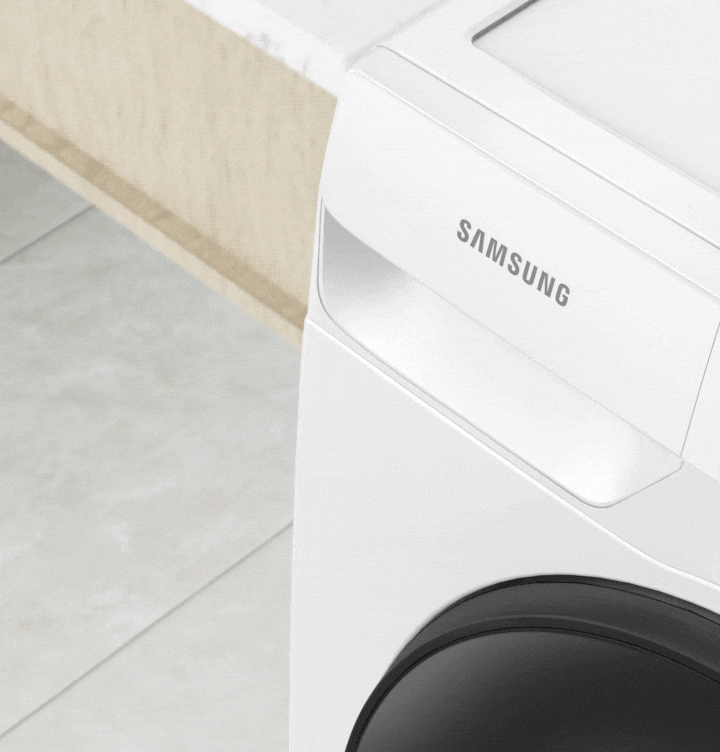 Deep cleaning
Bubble Soak
Gives even the dirtiest fabrics a thorough clean. The Bubble Soak function removes stubborn stains such as blood, tea, wine, make-up and grass. Clothes are immersed in the ever-flowing air bubbles. This makes deep-seated dirt and stains come off and can be removed more efficiently*.