Add any item, any time
Relax when you're doing the laundry. If you've forgotten any clothes that need washing the Add Wash™door lets you simply and quickly add extra items or more detergent* after your wash cycle has started**. It also allows you to easily pop in hand-washed clothes that you want to rinse or spin dry.
Powerful bubbles, outstanding cleaning
Save money and protect the color and texture of your clothes. Eco Bubble™ delivers a powerful, but gentle cleaning performance. Detergent is turned into bubbles, so it quickly penetrates fabric and removes dirt easily. It means it washes just as effectively in cool water (15°C) and uses less energy.
Intensive Stain Removal
Keep your clothes looking spotless, however dirty they get. With the touch of a button, the Bubble Soak function helps remove a wide variety of stubborn stains, like blood. Clothes are thoroughly soaked in active bubbles, so any dirt and stains are loosened and can be removed much more effectively*.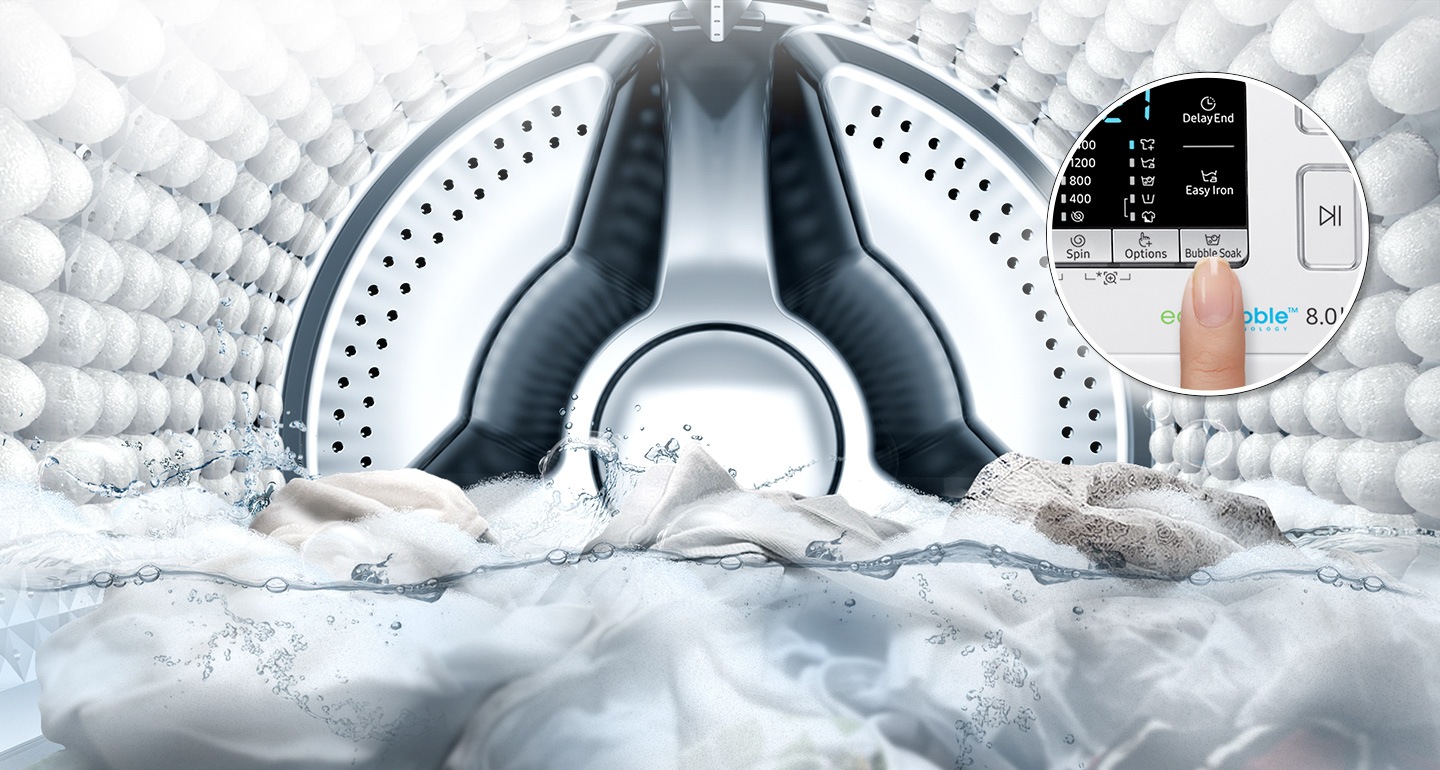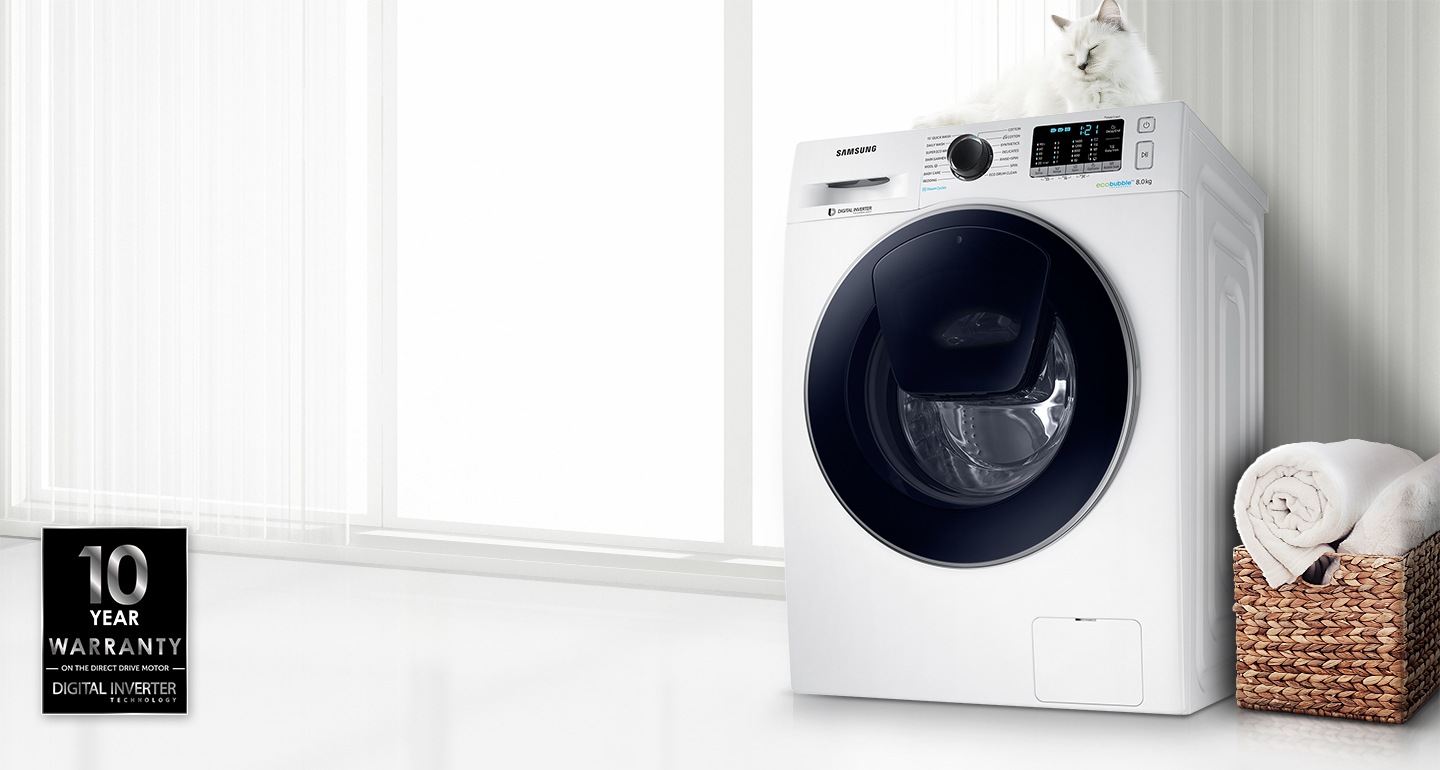 Works smart. Stays young
Digital Inverter Technology utilizes strong magnets for quieter and more powerful performance but consumes less energy than a Universal Motor. By eliminating the use of brushes, it provides outstanding durability* – backed up by a 10-year warranty**.
Extraordinarily beautiful design
Give your home a stylish look and feel. The Crystal Gloss Door, in transparent White or Ocean Blue, offers the ultimate aesthetic pleasure. Unlike any other finish, it reflects the light and infuses your home with an ocean-like calm. The door handle is also 45 degrees higher, so it's easier to open.

Easy
Troubleshooting
Avoid the inconvenience and cost of a broken machine. Smart Check is an automatic error-monitoring system. Using a smartphone App* it detects and diagnoses problems at an early stage. It then provides quick and easy solutions. So it saves you time and potentially expensive repair bills**.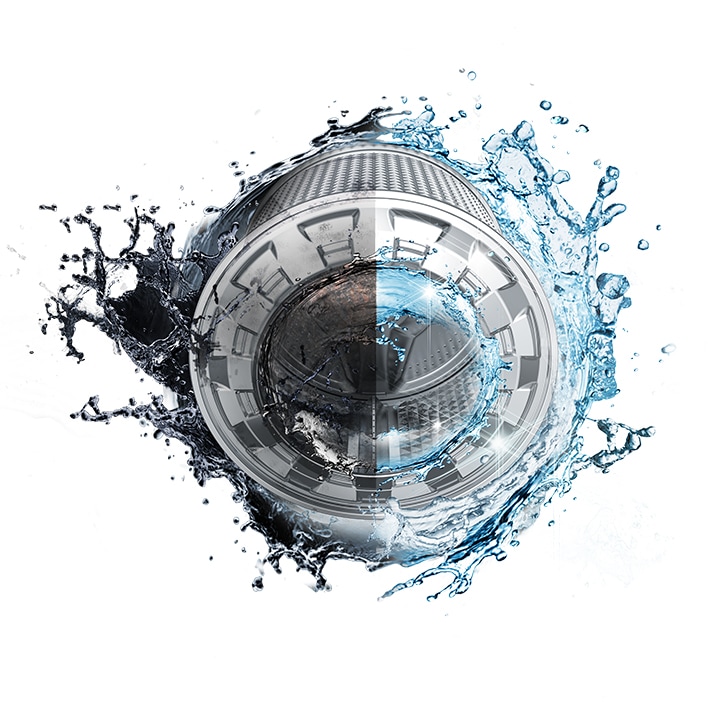 Keep your washer fresh
Keep your machine hygienically clean, while being eco-friendly and saving money. Eco Drum Clean removes dirt and 99% of odor-causing bacteria from the drum and door gasket. It uses soaking, pulsating and high-speed spinning, without harsh or costly detergent. It notifies you when it needs cleaning.
Save Time on Smaller Loads
Waste less time washing lightly soiled clothes–and enjoy more time for yourself. The 15'Quick Wash cleans lightly soiled clothes quickly and efficiently in 15 minutes*. It is ideal if you want to keep your favorite clothes clean or avoid having a big pile of laundry but still get great results.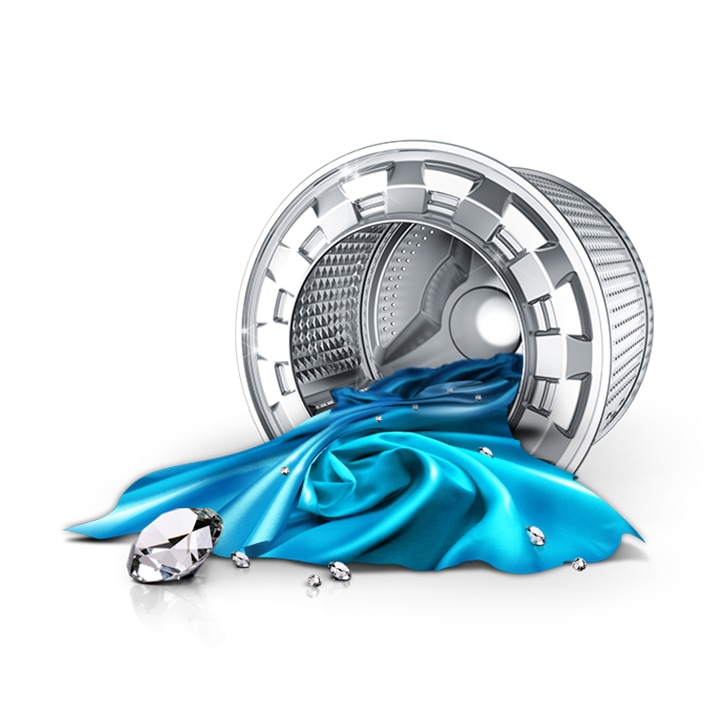 Gentle Fabric Care
Protect your clothes from being damaged. The Diamond Drum's unique "soft curl" design washes clothes very effectively while treating them with care. Its smooth,diamond-shaped ridges are gentle on even delicate items. The small water exit holes also prevent the fabric from becoming trapped and damage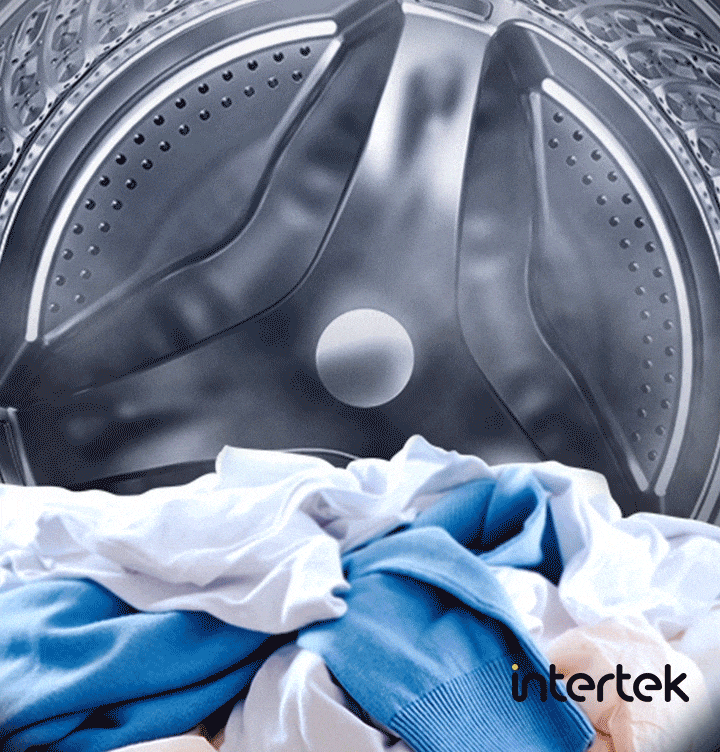 Hygienically clean
Hygiene Steam
Give clothes a really deep and hygienic clean with steam. A powerful Hygiene Steam cycle improves the cleaning quality of the wash. It releases steam from the bottom of the drum, so every item is thoroughly saturated. This removes engrained dirt and 99.9% of bacteria* and inactivate allergens*.